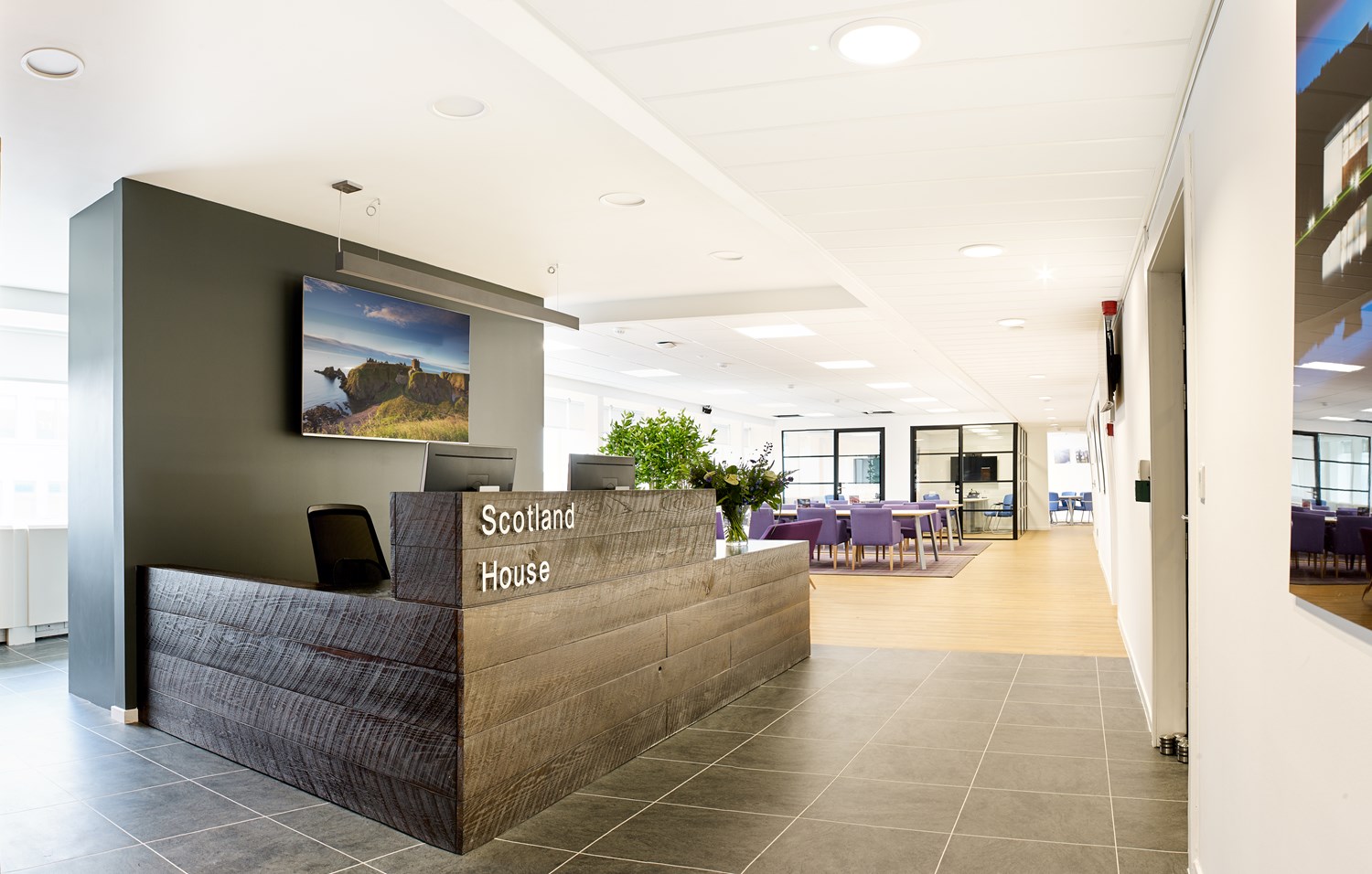 Scotland has a long-established presence in Brussels, including 20 years in Scotland House at Rond-Point Schuman. The partners of Scotland House Brussels are the Scottish Government, Scotland Europa and Scottish Enterprise / Scottish Development International.
Our teams cover diplomatic engagement, economic development and cultural promotion.

Scotland Europa is a membership-based organisation with 27 years experience in providing tailor made support to Scottish organisations in their EU engagement. Visit our website to find out more about the support we offer.

In addition to this membership service, we are pleased to be able to offer a new Scotland House Brussels membership package, for partners to utilise our recently refurbished co-working space at the heart of the Brussels European Quarter.

This space could be an ideal touch down area between your EU institutional or project meetings, or to host them.

If you are already a member of Scotland House London and wish to become a member of Scotland House Brussels, we will provide double the amount of hotdesking allocation with our standard package.

The reorganisation of our space has also allowed us to create additional resident/office space on the 8th floor, so Scotland House Brussels could even become the home of your organisation or that of your partners.

If you have not had the chance to see our new space already, we cordially invite you to come and discover it. Just get in touch with our facilities team (see details below) and we will be delighted to organise a personal visit and provide you with more information about our space, the new hotdesking services and resident/office space.
For further information on Scotland House Brussels Membership packages or resident office space contact

[email protected]