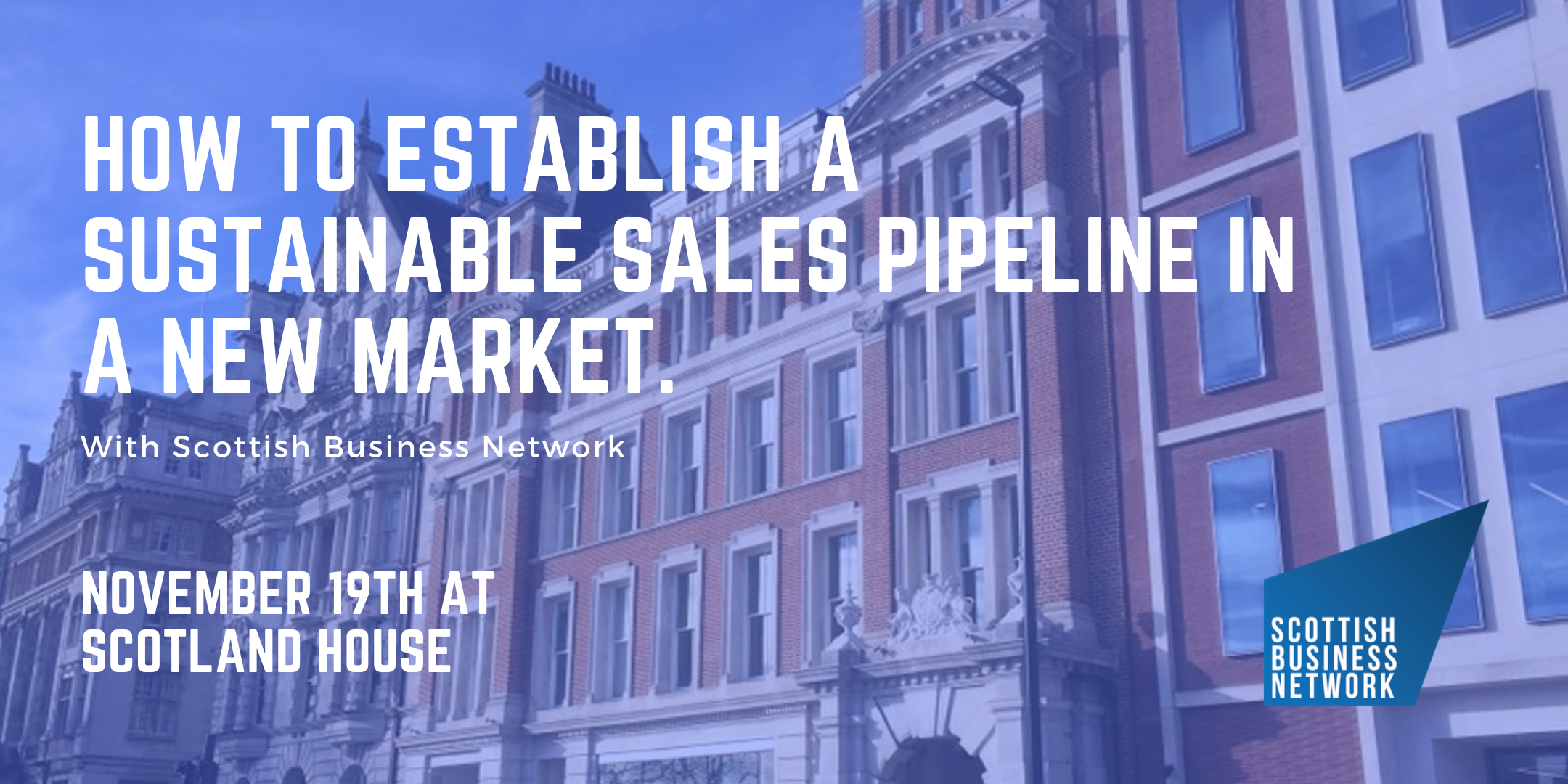 Establishing a business in a new market can present businesses with many challenges not least of which is to be seen as an established provider in the market. This workshop will provide practical insights to address the challenge of not just obtaining the first sales in a market but how ensure your sales process and pipeline is a repeatable and successful process.
Russell will share his global expertise in this area and you will also hear from Scottish business leaders who have entered the London market and established a local presence. You will hear what has worked well, what hasn't worked and what they would do again or differently when they look to enter further new markets.
Keys areas to be covered will include:
•Getting the value proposition correct
•Proven strategies for optimising pricing and margin in the London market
•The importance of research in understanding key drivers in the London market for your product/service
•How to optimise networks and introductions to deliver qualified leads
•How to optimise your use of technology when driving sales
•The advantages of being based in Scotland when working the London market
Please use code to register on Eventbrite:
SHLMember
.