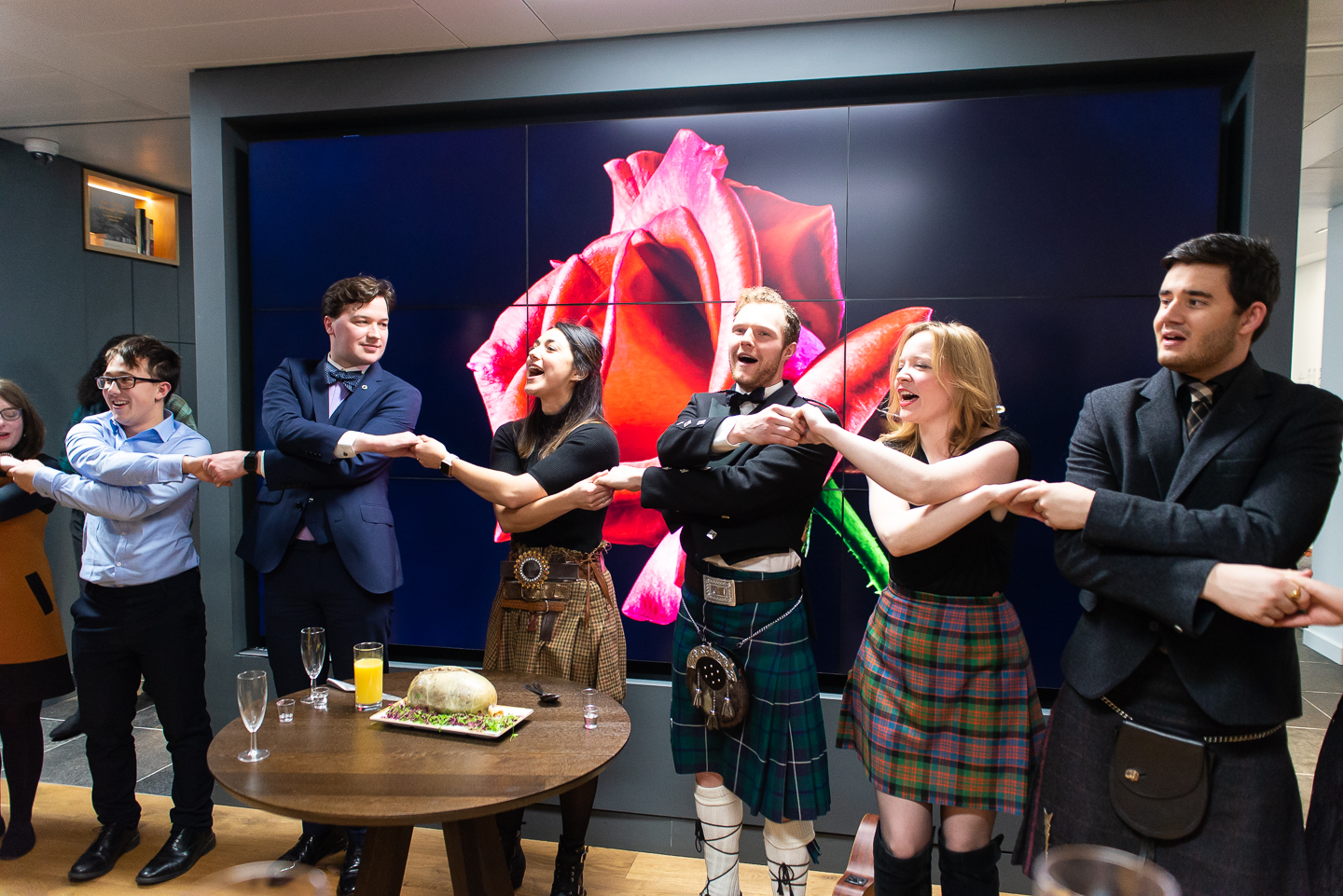 We are delighted to invite our members and guests to our 3rd annual Scotland House London Burns celebration. The night will be a tribute to Robert Burns, loved throughout the world, as a Bard, folk hero and lyricist. Come join us for an evening of music and poetry from the Royal Conservatoire of Scotland, and of course lots of haggis.



Members are welcome to bring guests and contacts to enjoy these traditional delights, as well as getting to sample some of our fantastic members products, including plant based haggis from 3F Bio Ltd and drinks from one of our newest members Eight Lands.


You will also hear from Scotland House London members:


We hope you can join us for what will be a remarkable evening!