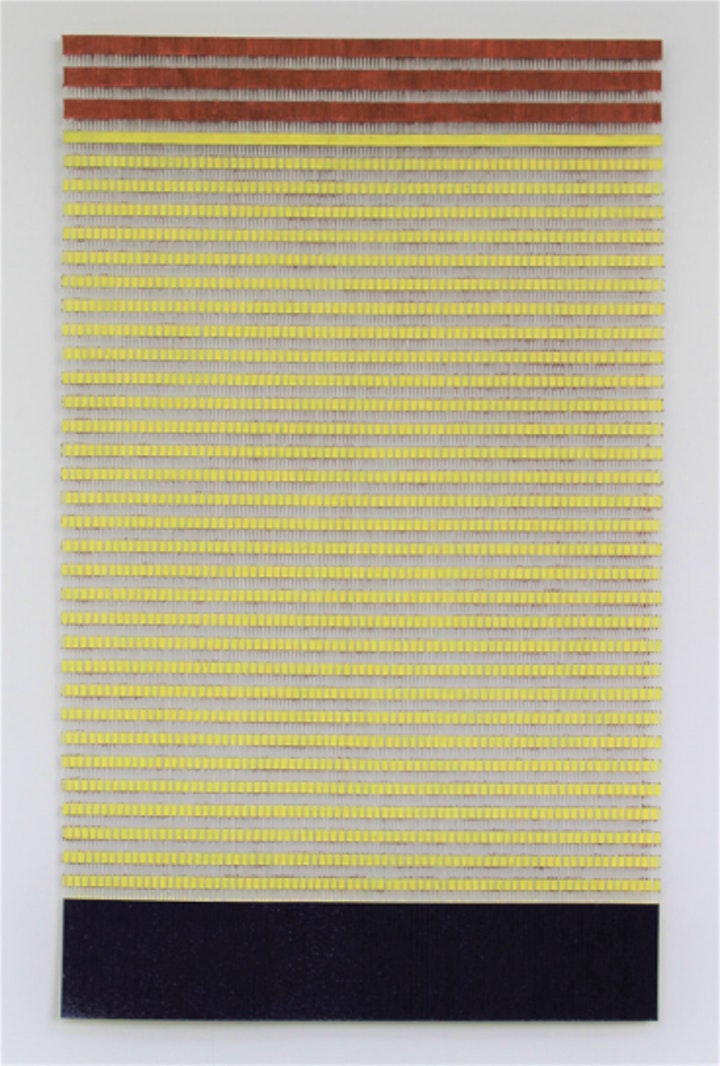 On the advice of the Fleming Collection, Scotland House London has chosen the work of an emerging Scottish artist to hang for a year as part of our support for contemporary Scottish talent. Brandon Logan, a graduate from Edinburgh College of Art who has recently shown work in the Royal Scottish Academy's 'New Contemporaries' exhibition. Logan creates abstract wall hangings that explore broad themes of time, labour and tradition in the context of his place of birth, Orkney.
Please join us for a drinks reception on the 26
th
March to hear the artist in conversation with James Knox, Director of the Fleming Collection, and to view his artwork. Attendees will also be invited to view other artworks from the Fleming Collection that hang within Scotland House.
[Image:
Brandon Logan,
Tender Tables,
2019]