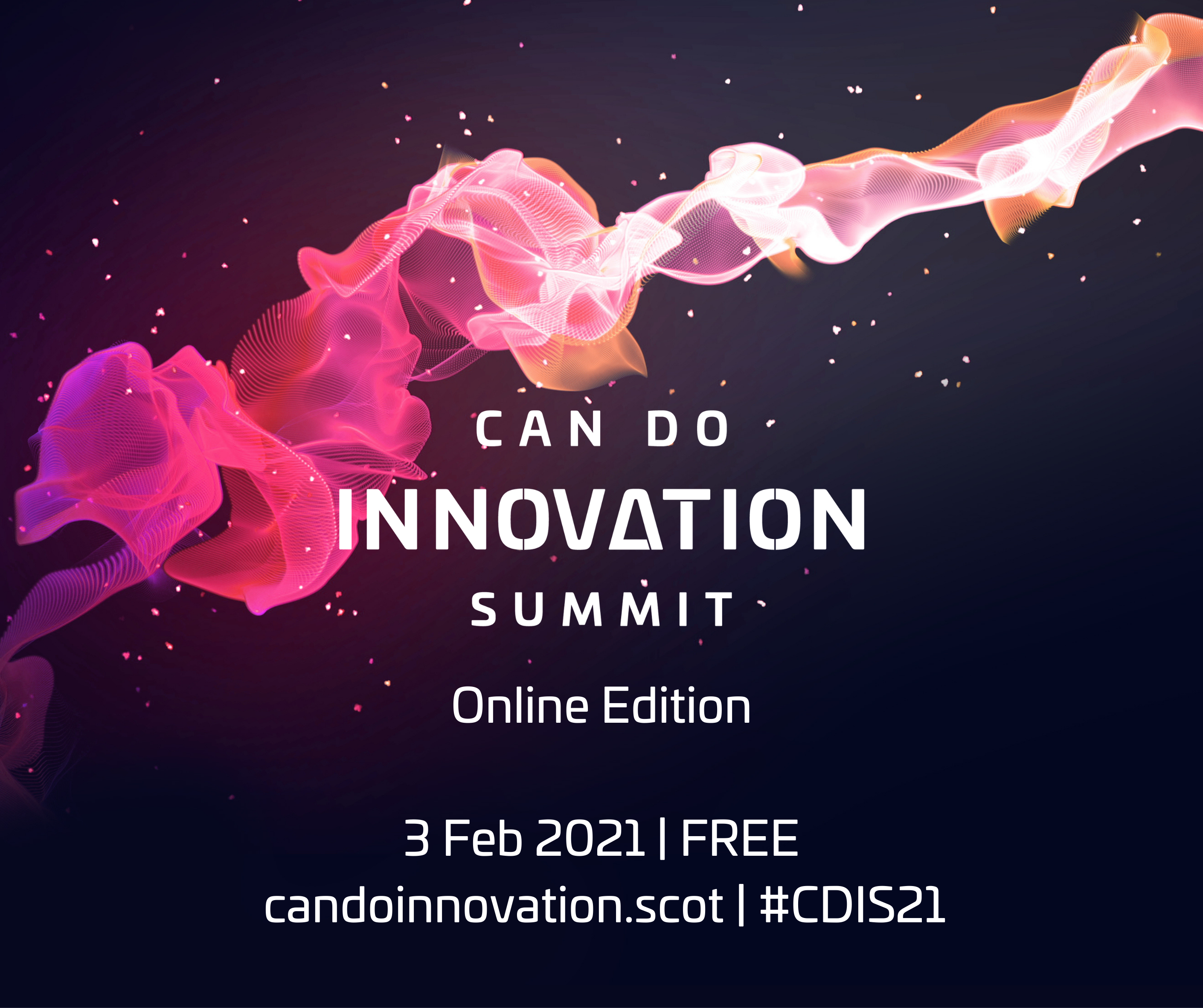 At the CAN DO Innovation Summit - a focal point for business innovation in Scotland - SMEs will meet the innovators, entrepreneurs, and academics that can help them adopt new technologies, build progressive working cultures and access the right support to enable innovation-led recovery and growth.
Global keynote speakers, as well as national SMEs at the forefront of innovation are already lined up for the free online event which will see over 800 delegates and more than 40 world class speakers joining together to help stimulate more innovation within growing SMEs.
The Summit will explore how businesses from all sectors - from healthcare and advanced manufacturing to construction and the creative industries - can build sustainable growth and resilience after the global impact of COVID-19.
Themes of sessions and networking include: Journey to a Sustainable Future; Recovery and Resilience; Workplace Culture; Advance Manufacturing and Digitisation; MedTech/Health Innovation.
Confirmed keynotes include:
Scottish Minister for Trade, Investment and Innovation Ivan McKee MSP
President of DRI International (Disaster Recovery Institute International) in the US, Chloe Demrovsky
Art Director for Pixar Animation Studios in the US, Craig Foster
Special Advisor of Climate Policy and Programs for NYC Mayor's Office, Lolita Jackson
CEO of Shooshin Works and Platform Strategy Institute, Dyan Finkhousen
CEO, National Manufacturing Institute Scotland (NMIS) - John Reid
For more information or to sign up to the online event for free, visit
www.candoinnovation.scot