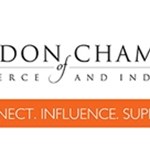 A panel of experienced join knowledgeable fraud experts will discuss issues surrounding fraudulent activity within the last 12months. Put your questions to the panel, share your observations and be part of this webinar which will look at:
What has changed in the pandemic?
What effect has working from home had?
What fraud has become prevalent during the pandemic?
What should I do if I become suspicious or a victim of fraud?
What are the emerging fraud risks?
What is being done to prevent, detect and deter fraudsters?
Our speakers:
Robert Brooker Chair of London Fraud Forum; Head of Forensic & Fraud PKF GM,
David Clarke Chair of Fraud Advisory Panel
Ashley Hart, Head of Fraud, TSB
Rich Wentel, Cabinet Office