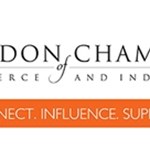 Workshop 1: Programme Introduction and Plan
This is a series of 6 workshops, which will start on the 20 April, and will be ending on the 25 May. The first workshop will be an introduction to Co-Innovate Elevator pitch from all delegates and to include the two biggest challenges that their business faces Introduction to St. James's Place Entrepreneur Club Introduction to Business Model Canvas.
For more information, please contact Co-Innovate
by email
.